A hand is dealt. Ibrahim Azab, Dave Charlesworth, Anne Duffau, Serena Korda, Linda Persson. 02.10.21-18.10.21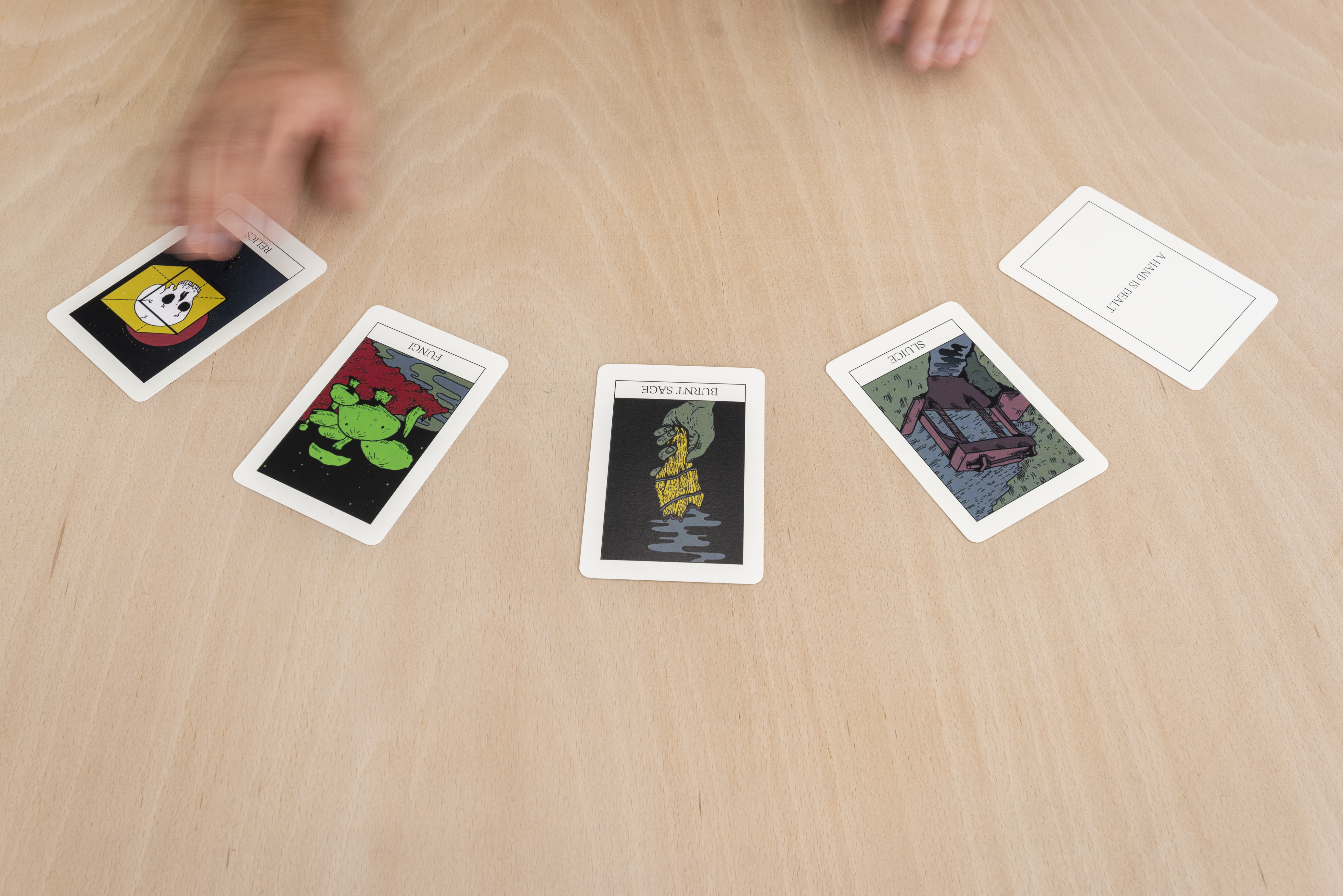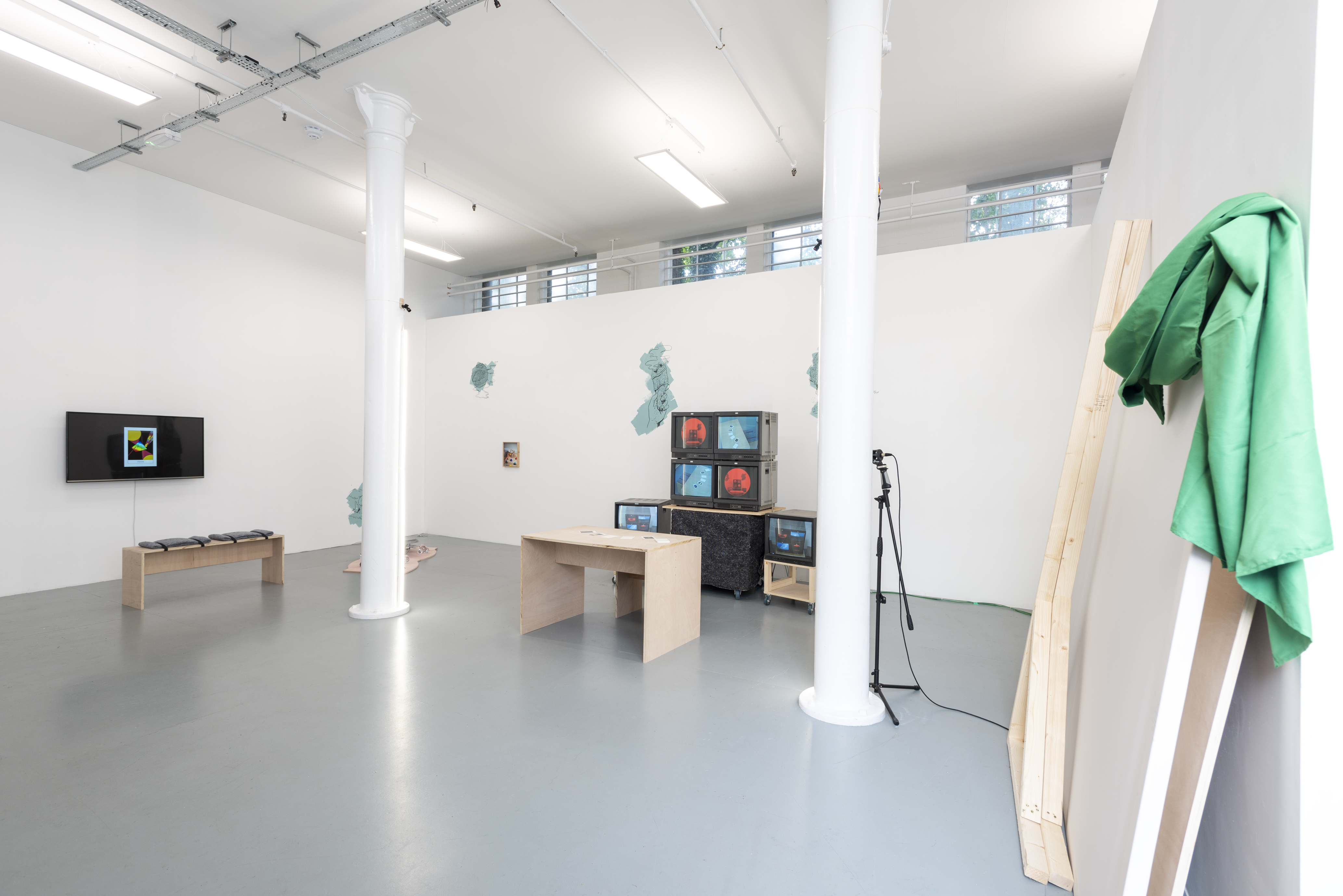 South Kiosk is pleased to present A hand is dealt, a project based on a collaborative world building card game created by Dave Charlesworth.

From 1st-18th of October Dave will be hosting pre-booked, socially distanced sessions of the game from specifically created sets within the gallery. The visitor will become a performer and author within the space, forming improvised world building narratives with the support of Dave who will work as the deck's archivist and provide interpretation of the drawn cards. With the agreement of the participants, some of these sessions will be developed as online streams available to watch on South Kiosk's Instagram Live and Twitch.

The gallery will also be open on Sundays throughout the project for pre-booked socially distanced viewing visits, where visitors can see the sets, find out more about the game, and see responses to game sessions by Anne Duffau (A---Z), Linda Persson, Ibrahim Azab, and Serena Korda.

Additionally, remote, online sessions of the game can be scheduled throughout the duration of the project.

A hand is dealt is a generative game in which cards are drawn to push forward and alter the direction of the player driven spoken narrative. Each game is completed through the production of a new card, which is subsequently added to the deck. The game initially began with nine cards and now features twenty-three cards. Once the project is completed, new cards will be added which will be available to purchase as an edition.

Game sessions and gallery visits can be booked at https://southkiosk.as.me. All in person game sessions and gallery visits are limited to one person or household group per slot.

A hand is dealt has been generously supported by Arts Council England's Emergency Response Fund and features illustrations by Tom Gooch.