Imminent Vibrational Logic, 302_Redirect.
18.05 - 24.05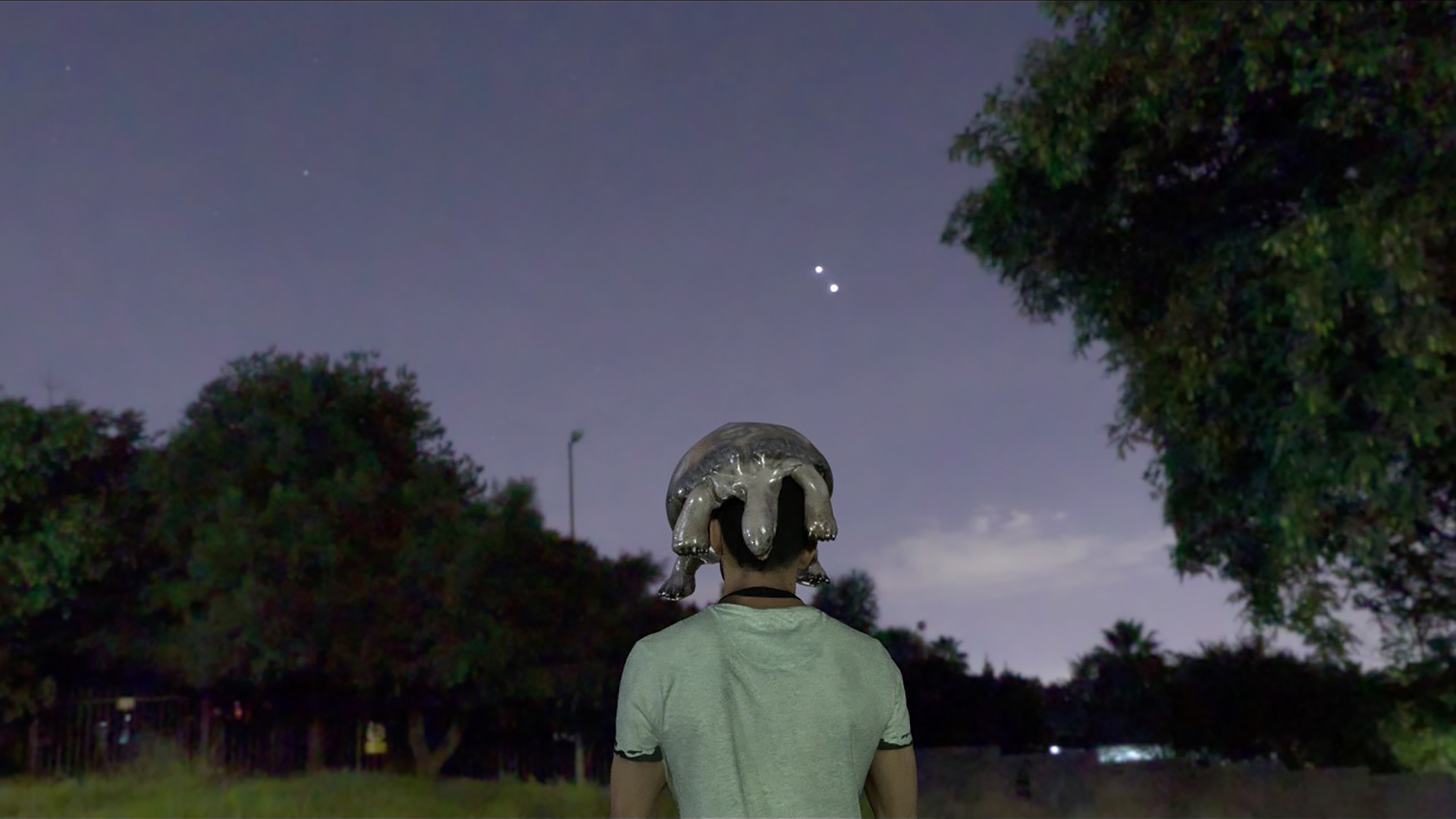 Event schedule
-
18.05.20 - 20.00BST
A live set from Alessandro Moroni and Adam Dove from South Kiosk's Instagram Live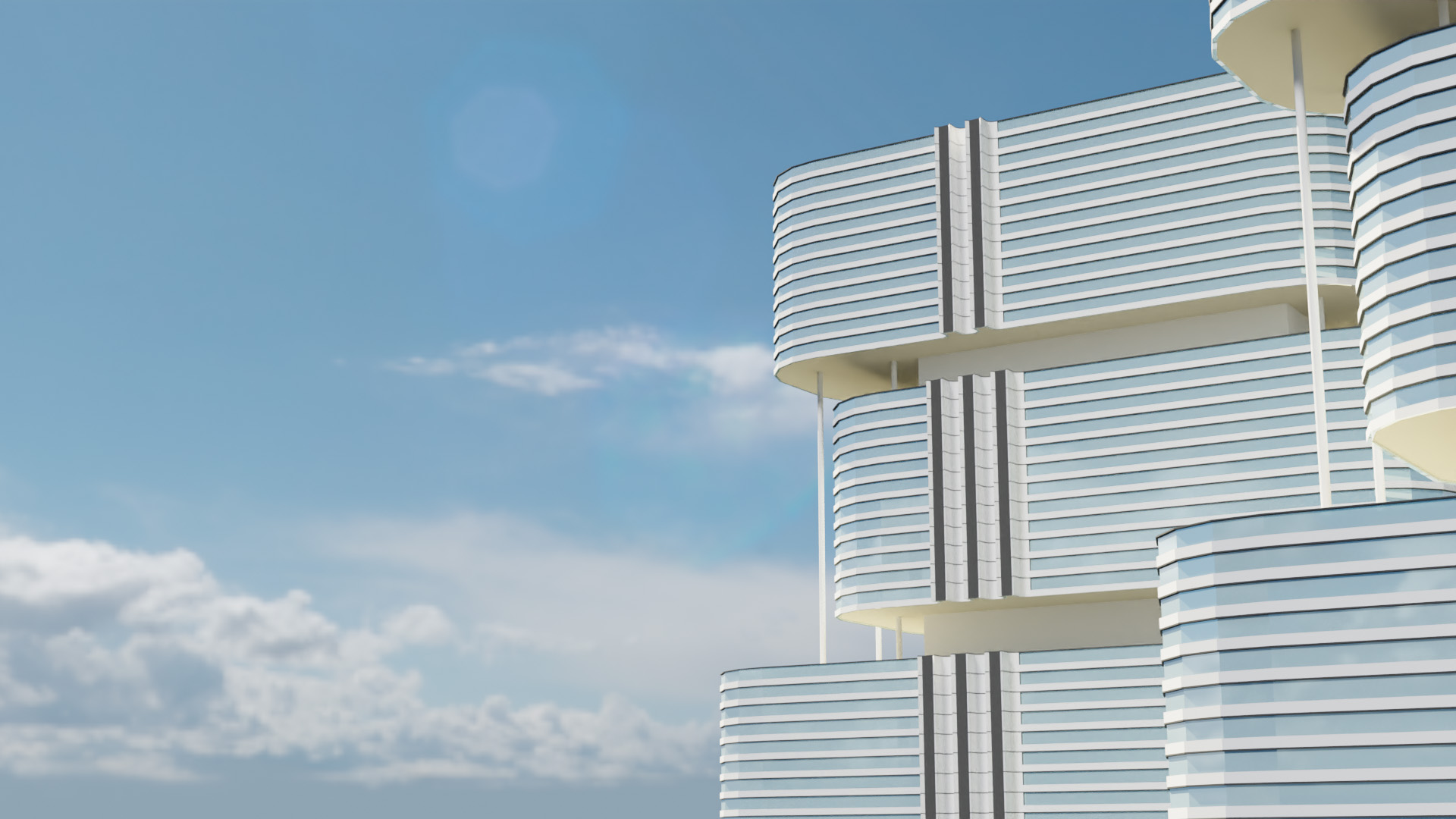 -
19.05.20, 21.05.20, 23.05.20 Jamie Steedman, the Ideal Life Radio Show, parts 1,2 & 3 (each episode available for 24 hours)



-
22.05.20, 23.05.20, 24.05.20
20:00BST
Paradox Tale of Logic Gate / live performances from South Kiosk's Instagram Live, Farvash




*For best listening experience, please use headphones*
Imminent vibrational logic, 302_Redirect
Text by Amy Wright | Critical Art Practice | RCA


Starting with a foundation of sonic composition, sculpted from digital sampling methodologies, these works contain themes that either directly or indirectly reflect back on, or form an antidote to our current chaos. They vibrate beyond their sonic containers across visual media, exploring tensions between escapism and control, isolation and resonance. Their repetitions across time, create openings for new systems of logic.

The works featured here are part of a larger project titled 302_Redirect, organised by students of the Contemporary Art Practice programme at the Royal College of Art.

We spoke with each of the artists involved in Imminent vibrational logic about how their work related to the themes explored in the text above. The following is an extract from that interview:

Q. With human contact migrating to a virtual one in the current lockdown, what has it meant for you to be making art in the current chaos?



The Ideal Life Radio Show, Jamie Steedman
Bio

Jamie Steedman: I made The Ideal Life Radio Show as an immediate reaction to global lockdown, after seeing videos from Italy with people hosting DJ sets from their balconies.

The radio show is upbeat, fanciful, but it's also antagonistic with an annoying DJ host and a confusion of different excerpts and anecdotes… I hope it evokes a sense that you're lost in a space where you question what is actually happening. Much like the confusion we're experiencing now.




A Timeless Parallel, Music by ProxyLand
Bio

Paola Estrella: A Timeless Parallel is a story of 10 fictional characters that live in the same building. The viewer can spy on them. I didn't make the work thinking about isolation, but it makes sense that the work is also about that now. I tend to think a lot about my neighbours, particularly now.

Q. It feels as though a lot of the works we're showing and making are taking on new meaning because of the situation we're currently in.

Arieh Frosh: Or they were already there and got mutated or emphasised in some way?




Collisions (on the death of a playwright)
Bio

Collisions (on the death of a playwright) is a teaser for a series of short films as part of a larger project, each combined with a written piece. It uses the character of a falling tortoise as an entry point; this is taken from a minor narrative moment - when Aeschylus the Greek Tragedian supposedly died from a tortoise being dropped on his head. I wanted to use the tortoise as character, or as narrator, in order to speak about the relationship between motion or movement and possibility. Right now, it feels like this has an added weight to it, among the macro levels of not moving.

Arieh Frosh: What drew me to the text was "vibration" and of "resonance" – the way they imply a kind of connectivity. I think it has highlighted how discursive an art practice is and how it relies on others, in a pragmatic way but also in bouncing ideas off each other. From the lockdown, I've actually found that we have found more ways to be discursive.


Marathon Man
Bio

Q. How important is sound to your work?

Kevin Siwoff: Sound is a big part of what I do. In fact, even though I primarily work in video and text now, my background is in music, and it always sneaks into my work and how I think.

I think the concept of something being "vibrational" means, "how do ideas associate or resonate with one another?" I'd like to think that instead of connecting thematic dots in a line—one thing leads to another thing, and so on—my ideas or experiences accumulate and bump up against each other.

Since the pandemic, I've been thinking a lot more about how progress is not something that goes from one point to another – instead it's a loop. We're turning the loop and things repeat themselves over time with some form of difference.

Alessandro Moroni: I'm also interested in this idea of loops, and I especially identified with the "digital sampling methodology" in the exhibition text. I use a lot of environmental sounds, like birds and water, in my work, and all of that comes from sampling YouTube videos.

My work, Shattered Glass/Empty Shells/Wandering Ghosts, [live on Monday 17th, South Kiosk Instagram Live] is a concept album about 24/7 chill, low-fi, hip-hop. There are some YouTube playlists that have been streaming since 2015!


Paradox Tale of Logic gate, Farvash with sound by Hans Appelqvist
Bio

Farvash: Paradox Tale of Logic gate deals with the aspects of isolation, segregation to adaptation and self-control coming from immigration and trauma from war.

The sound travels in time, connecting the citizens to their ancestry. It aims to voice the past, voice space, voice a no man's land, voice a lost citizen, not belonging through a deep ritual.

Adam Dove: I'm also thinking about segregation though my work focuses on Afrofuturism and race relations in America.

In regards to the text, I resonated with "isolation and control" which underlines a larger theme I'm thinking about: Alienation. In the mid-1950's, the infamous musician Sun Ra made a correlation between the captured African slaves and their extra-terrestriality. The controlled environment of black and brown people during this period and their violent exclusion from society (even still now) makes them alien. While I create a sonic environment that underlines black vulnerability and defiance, the lo-fi sounds and textures are symbolic to the ethereality of those who have been silenced.

Q. When we began thinking about the works in the show, we spoke about how we can 'create openings for new systems of logic', what did that mean to you?

Farvash: I don't know yet, creating systems of logic is a method to deal and navigate through realities. For me it's a way of surviving.

Alessandro Moroni: We are witnessing, in our very specific bubble, a great sense of community come out of this chaos. A sense of solidarity amongst our peers.

Arieh Frosh: Yes, and I don't think it's about creating something new. It's that the emphasis has shifted, and these other systems are being given more space to operate.

Paola Estrella: I agree, it's not new, but these situations do shift things. I believe the physical body is going to stop being necessarily for some things like some workspaces or for some art practices.

It's complicated to predict what is going to happen in the future.

Adam Dove, Bio

Alessandro Moroni Bio

Q&A – Video & Full Text

To view all of the works included in the 302_Redirect series:
https://302redirect.net

302 Redirect curated and organised by Amy Wright, Arieh Frosh, Ashleigh Williams, Cynthia Carllinni, Farvash, Jamie Steedman, Kevin Siwoff, and Mayssa Kanaan.

Special thanks to Anne Duffau, Chantal Faust, Eleanor Swires, Harold Offeh, Pil Kollectiv, Jordan Baseman

302 Redirect Participants:

Allan Gardner, Adam Dove, Alessandro Moroni, Alice Bucknell, Amélie Mckee, Amy Frampton, Amy Wright, Anita Agarwal, Anita Marante, Arieh Frosh, Ashleigh Williams, Asimis Alexiou, Chloe Langlois, Cynthia Carllinni, Daniel Hopp, Edd Carr, Elena Lo Presti, Emily Kisby, Emma Tighe, Ewelina Trejta, Farvash, FIENDS, Georgina Watson, Hanxuan Jiang, SMA Ioannis Dimopoulos, Iona Mitchell, Iria Vrettou, Jacob (Kuantung) Ho, Jamie Murray-Pullan, Jamie Steedman, Jesse May Fisher, Kathryn Attrill, Katrine Skovsgaard, Katherine Segura Harvey, Kaushikee Gupta, Kelvin Atmadibrata, Kevin Siwoff, Khaver Idrees, Laura Moreton- Griffiths, Léa Porré, Louise Riou-Djukic, Louise Ørsted Jensen, Lucinda May, Luis Tapia, Lulu Wang, Maggie Dunlap, Mariam Morshed, Mathilda Oosthuizen, Mayssa Kanaan, Melle Nieling, Paola Estrella, Patrick O'Neill, Qingqing Liu, Rieko Whitfield, River Cao, Rocky Hudson, Ruiji Han & Nanzhen Yang, Sana Serkebaeva, Serena Huang, Shinhoo Yhi, Shiting Zheng, Shu Hu, Toby Tobias Kidd, Wu Chen, Yi Jin, Yiling Wen, Yeufan Li, Yixin Huang, Yukako Tanaka, Yuxuan Xiao, Zhu Ziyi, Zijing Zhao