TERROR NULLIUS. Screening: Soda_Jerk.
18.07.19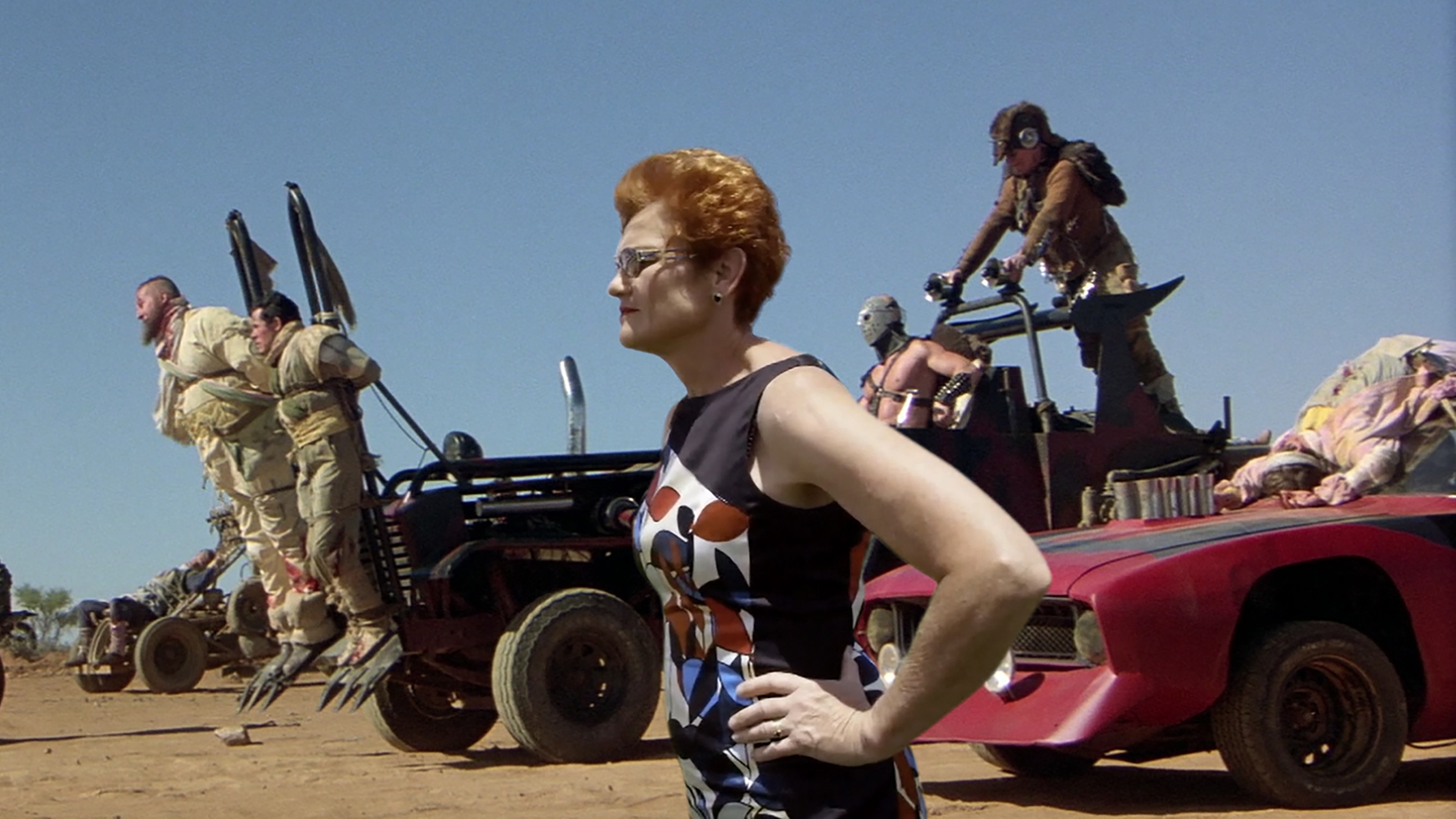 Screening 18th July 2019
Location: South Kiosk London

"Dazzling, kinetic, mishmashed beast of an Australian film" **** The Guardian

Part political satire, eco-horror and road movie, TERROR NULLIUS is a political revenge fable which offers an unwriting of Australian national mythologies. Binding together a documentary impulse with the bent plotlines of Australian film texts, Soda_Jerk's revisionist history opens a wilful narrative space where cinema fictions and historical facts permeate each other in new ways. The apocalyptic desert camps of Mad Max 2 become the site of refugee detention, flesh-eating sheep are recast as anti-colonial insurgents and a feminist motorcycle gang goes vigilante on Mel Gibson.

TERROR NULLIUS was commissioned by ACMI (Australian Centre for the Moving Image)

TERROR NULLIUS is presented as part of South Kiosk's current exhibition, Skip Out, featuring works from Soda_Jerk, Gray Wielebinski and Bedwyr Williams. Skip Out is guest curated by Sophie Netchaef.

Tickets available here
Tickets are free but limited so please only reserve those that you will actually use.
___

Soda_Jerk is a two-person art collective who work at the intersection of documentary and speculative fiction. They are fundamentally interested in the politics of images: how they circulate, whom they benefit, and how they can be undone. Predominantly working with video, their sample-based projects have also taken the form of cut-up texts, manifestos, screensavers and lecture performance. Formed in Sydney in 2002, they have been based in New York since 2012.